Made Market is Coming to Franklin this Summer!
Made Market unites makers with their local community through carefully designed and curated events. We provide the platform and audience for our makers to sell their handcrafted goods.
We're more than a craft fair. Made Market was born out of a desire to foster community and connect makers with buyers who recognize the importance and value of purchasing local. We carefully curate our maker list and have gained a reputation for hosting the very best local and regional makers at our markets. Twice every year, we host large-scale events in each of our cities: Louisville, Grand Rapids, Birmingham, and Raleigh to make our vision a reality. This Summer, we're coming to Franklin! We love including elements like food trucks, a full bar, live music, photobooths, and how-to classes for our attendees. Our Summer Market in Franklin is July 29!
We're proud to feature local vendors who produce unique, handmade items. All of our vendors must apply and be approved to sell at our markets. You can always expect to find the highest quality, on-trend items when you shop with us.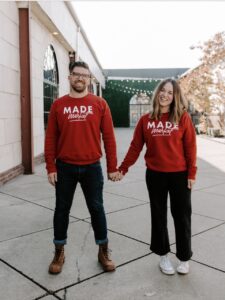 OUR STORY
HI! WE'RE MIKE AND AL. WE'D LIKE TO INTRODUCE OURSELVES AND HOW MADE MARKET CAME TO BE.
I (Al) was a maker myself. I had a handmade jewelry business that I had been doing for a few years and I started applying to sell my pieces at handmade markets. I went to a few really great ones in Chicago and Nashville, but the markets I attended in Louisville, KY (my home) were less than successful for me. I was just an afterthought at these markets. I was setup in between a taxi service and a DIY bedazzled bowling ball booth. People were coming to drink alcohol and listen to live music, not to shop handmade & support makers. I started seeing that the maker community in Louisville was wasting their precious time at markets that didn't put the spotlight on them and their work, so… we started Made Market!
This is our seventh year of bringing together some of the area's most talented and incredible makers into one venue for shoppers to hear their stories and buy their pieces. Made Market has since grown to 5 cities, and we hope to continue to grow in the future. We love doing what we do! We love picking the best makers around and letting their work shine for shoppers to fill their homes and lives with! Connecting makers to their community is what we do, and we are honored to do it.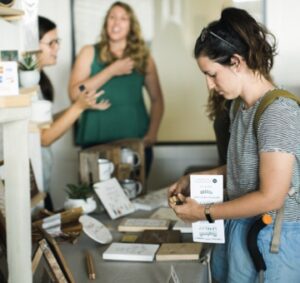 MEREDITH | SHOPPER
"It's like Etsy and Pinterest exploded and you get to reap the benefits. A perfect way to spend the Saturday with so much to choose from and explore. It's one of my favorite events each season. I love getting to meet the makers and shop/support them. It feeds my soul to be a part of a community and help someone realize their dream."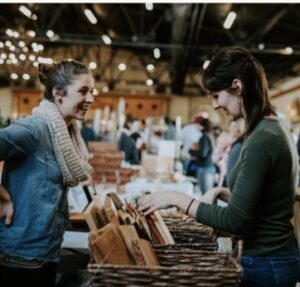 JOSH & KRISTA WEBER | TIMBER WOODCRAFT
"Of all the markets we have ever done, Made Market is by far our favorite. It is well organized, attended, and curated. We feel so valued as a vendor, and the people who come are eager to buy. Mike and Al, who run the show, are absolutely the best!"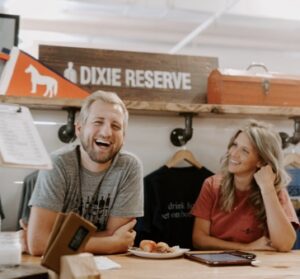 HANNAH SNYDERR | VITAMIN C DESIGN
"Made Market is a well-curated event that creates a lovely shopping experience for its guests. The venue is a beautiful space that is well-lit. Providing giveaways for guests encourages guests to attend and stay to shop. As a vendor, it was great to see people lining up outside the door to get in and there was steady foot traffic all day making the day fly by!"
MADE MARKET FRANKLIN SUMMER MARKET
Our Franklin Summer Market is on July 29 from 10am-5pm, at The Factory (230 Franklin Rd. Franklin, TN 37064).
Tickets are $5 and can be purchased HERE.
We're coming to Franklin for the first time ever with more than 70 makers for your shopping enjoyment! Come shop amazing makers, grab some eats & drinks & enjoy the community of this great city!
Made Market is Franklin's finest curated handmade market, showcasing the best makers from Franklin, Nashville, and the surrounding region.
Kids 15 and under get in for free! Parking is FREE!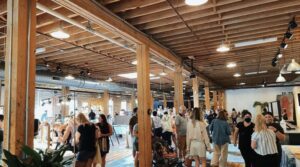 WE THINK WE'VE CREATED SOMETHING GREAT.
BUT DON'T JUST TAKE OUR WORD! HEAR WHAT OTHERS HAVE TO SAY ABOUT MADE MARKET…
Please consider coming to support these Franklin small businesses and promoting this event however you can. Thank you!