TRI STAR ENERGY LAUNCHES MADE-TO-ORDER IN SELECT TWICE DAILY C-STORES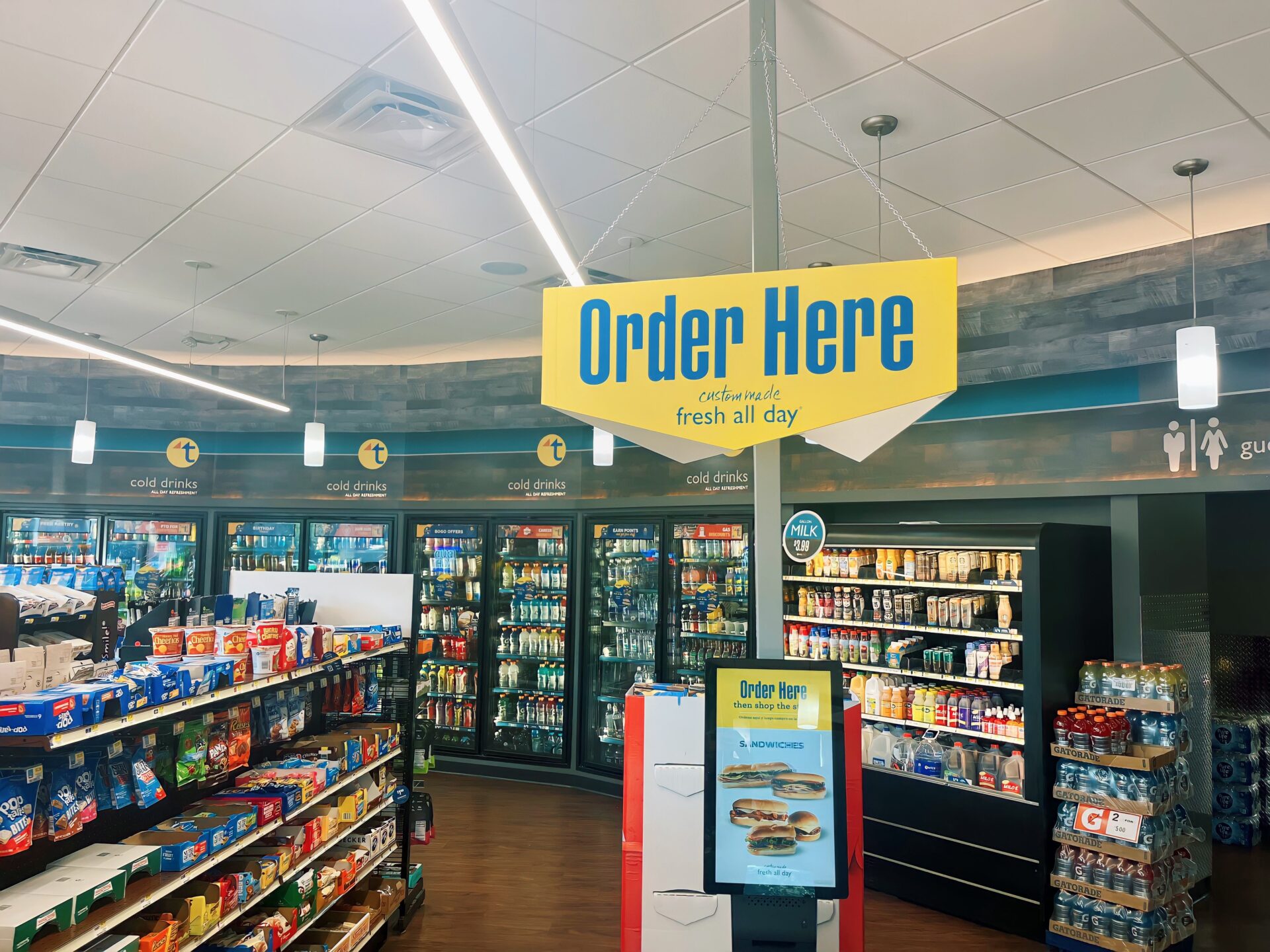 NASHVILLE, Tenn. (Aug. 9, 2023)—Tri Star Energy, the Nashville-based parent company of convenience store brands Twice Daily and White Bison Coffee, Sudden Service, Southern Traders, Little General and Maverick Quick Shop, announced the launch of made-to-order subs, sandwiches, breakfast and snacks in its Twice Daily convenience stores.
Made-to-order will offer guests a chance to personalize some of their favorite hot menu classics with fresh ingredients. Now available in select Twice Daily stores, Tri Star Energy will roll out its new offering in phases. All Twice Daily stores are projected to include made-to-order options by fall of 2023.
"Our guests know to expect fresh, quality food when visiting any of our locations, and we're really excited to start introducing this new made-to-order option throughout Middle Tennessee, Alabama and Kentucky," said Dawn Boulanger, VP of marketing for Tri Star Energy. "We pride ourselves on providing the highest quality experience to guests, and we know this will be another way for guests to enjoy something custom-made and fresh all day."
Tri Star Energy is in the process of a three-year plan to convert all Sudden Service and Southern Traders c-stores to the Twice Daily banner throughout Tennessee, Kentucky and Alabama. In addition to its current hot meals and fresh deli offerings, each newly converted store will open with made-to-order, offering guests the opportunity to customize their orders to their preference with ease and convenience.
In addition to traditional convenience items, Twice Daily's premium offerings range from grab-and-go snacks, including organic brands, to a selection of staple groceries. A fresh deli case provides handmade and healthy options featuring fruits, sandwiches, salads and snacks. Additional offerings include doughnuts and pastries, freshly prepared breakfast and lunch sandwiches and an extensive beer cave featuring local and craft beers. Guests can also enjoy discounted items and limited time offers exclusively available through the brand's loyalty program, Twice Daily Rewards.
For more information and ongoing updates for Twice Daily, visit TwiceDaily.com and follow them on Facebook and Instagram.
About Tri Star Energy:
Nashville, Tenn.-based Tri Star Energy is one of the South's premier convenience retailers. Founded in 2000, the company owns and operates Twice Daily, Sudden Service, Southern Traders, Little General and Maverick Quick Shop convenience stores and supplies fuel to wholesale trade channels in 17 states. The company also owns premium coffee brand White Bison Coffee, including locations throughout Middle Tennessee and North Alabama. Tri Star Energy has been recognized as one of Nashville's Top Workplaces by The Tennessean in 2018, 2019, 2020 and just recently in 2021, and was named one of the Top 25 Largest Private Companies in Nashville in 2021 by the Nashville Business Journal.
About Twice Daily:
Twice Daily is dedicated to delivering fast, friendly service, a fresh all-day menu and quality convenience products to busy people on the go. Locally owned and operated by Tri Star Energy, Twice Daily has served Middle Tennessee communities since 2011 and expanded to the North Alabama market in 2019.
###