Things To Do This Week in Franklin & Williamson County, Tennessee (June 5-11)
There are plenty of things to do this week in Franklin and Williamson County, Tennessee! Whether you are wanting to learn something new or enjoy a night out with the community, keep reading to find out more about our recommendations on events happening this week in Williamson County, Tennessee (June 5-11)! 
Learn more about local dining experiences, entertainment, shopping, and more at
The Williamson County Public Library has teamed up with the Williamson County Master Gardeners Speakers Bureau to present their Garden Talk Series. This week, they will be talking about "Encouraging Beneficial Insects and Managing Garden Pests" this Monday from 1pm- 3pm! This free program will teach you how to attract helpful insects to your garden and how to expel the unfavorable ones in environmentally friendly ways!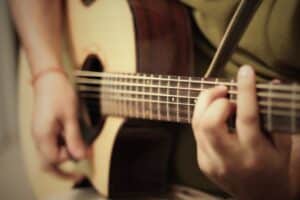 Shuff's Music is offering beginner guitar classes this week in downtown Franklin! Covering basic melodies, chords, and songs, these classes will be held June 5-8 from 2:30-3:15pm. Anyone 9 years of age and older is welcome and you are able to borrow a guitar from them if you don't have one of your own! 
The City of Franklin likes to celebrate summer with Movies in the Park! Pinkerton Park is home to this series of outdoor movies taking place every summer weekend from June 9th- July 21st. This week, they will be showing Guardians of the Galaxy Vol. 1 on June 9th at 8pm, so make sure to pack a chair or blanket to enjoy fun movies and food trucks with the Franklin community!
Farmers Markets (June 10th)
These local farmers markets prove the importance of contributing to your community and provide the perfect opportunity to support your local farmers, kitchens, and artisans! 
You can find

The Franklin Farmers Market

every Saturday morning behind The Factory at Franklin with numerous vendors offering fresh produce, baked goods, handcrafted items, and local art.

The

Nolensville Farmers Market

will be taking place every Saturday from 8am-12pm at the Historic Nolensville School. Local farmers and artisans will offer fresh, seasonal foods and unique crafts! 
The Family Farm Expo will be stopping by the Williamson County Agricultural Expo Park on Saturday, June 10th from 10:30am- 5pm. This will be a day of fun with local farmers, small businesses, vendor exhibits, workshops, food trucks, live music, and more! This event is expected to attract thousands of attendees from across the region, so stop by and join in on the farm frenzy!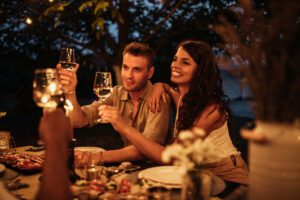 The Farmstead Roots Creek Dinner Series at Wines in the Fork is a Leiper's Fork tradition and will be held on June 10th from 6-9pm. This season, Chef Braiden Mallon will be creating unique multi-course meals for each dinner that pair perfectly with the local wines from Farmstead Cellar and Crown Winery. You are invited to enjoy this evening of delicious food, wine, live music, and more! 
The Franklin Makers Market will take place on Sunday, June 11th from 12-4pm at The Factory at Franklin. This spring market features over 70 vendors, local food trucks, live music, and a cocktail bar! Come out and support these local businesses at the Franklin Makers Market while discovering some unique, handcrafted goods!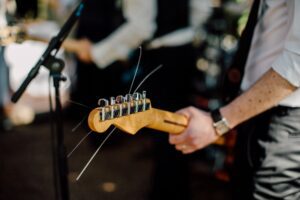 It's not a summer in Brentwood without Sunday night concerts at Crockett Park. Kicking off the 2023 season on June 11th, the WannaBeatles will be performing from 6-8pm! Wannabeatles is a Beatles tribute band performing classics and entertainment! Gather with loved ones and enjoy this summer of live music, food trucks, beer gardens, and more!
Live Performances
Dermot Kennedy (June 6th)

: Dermot Kennedy is bringing his North American tour "Sonder" to Franklin's FirstBank Amphitheater on June 6th at 8pm. 

Chest Fever (June 8th)

: Chest Fever will be playing their show "The Official Revival of The Band" at the Mockingbird Theater & Bar on June 8th at 8pm. 

Generation Down (June 10th)

: Generation Down will perform with special guests RiverGhost and RattleTrapp at the Mockingbird Theater & Bar on June 10th at 7pm. 
Looking for something fun to do this weekend? Shopping for antiques or curious about a
restaurant? Wanting to volunteer your time with a non-profit, or just stopping by
downtown Franklin, TN for the day? Access it all on FranklinIs.com. We encourage you
to browse through the Living, News, Entertainment, Family & Kids, Real Estate, Visit,
Resources and Events Calendar sections. There is something for everyone!
FranklinIs a website dedicated to all things Franklin, TN and Williamson County!
Supporting local non-profits, businesses, residents and visitors, FranklinIs the go-to
place for all your Franklin and Williamson County needs.