Studio Tenn Announces American Idol Alumna Melinda Doolittle Joins Cast Of Grease
Show Runs May 10-27 At Jamison Theater At The Factory At Franklin;
Tickets On Sale Now
10 April 2018 – Franklin, TN – Studio Tenn's production of the cult-classic musical Grease is gaining another beloved member of American Idol alumni in a breathtaking role you don't want to miss. Melinda Doolittle, a season six finalist of American Idol who quickly won over the hearts of all with her stunning powerhouse vocals and personal charm, has joined the acclaimed cast of Grease as the illustriously dreamy Teen Angel. The show will run May 10 through May 27 at the Jamison Theater in the Factory at Franklin.
A perfect fit for her soulful performance style, Doolittle commented on her take on the role as Teen Angel. "I seriously feel like this role was written for me. Always classy, but loads of sass. I can't wait to get on stage every night and play such an iconic character."
Following her time on Idol, Doolittle continued her pursuit of music with her debut album Coming Back to You, garnering rave reviews from critics across the country, including The New York Times. In 2013, she released her sophomore album You're the Reason, giving fans yet another opportunity to hear her impeccable vocals.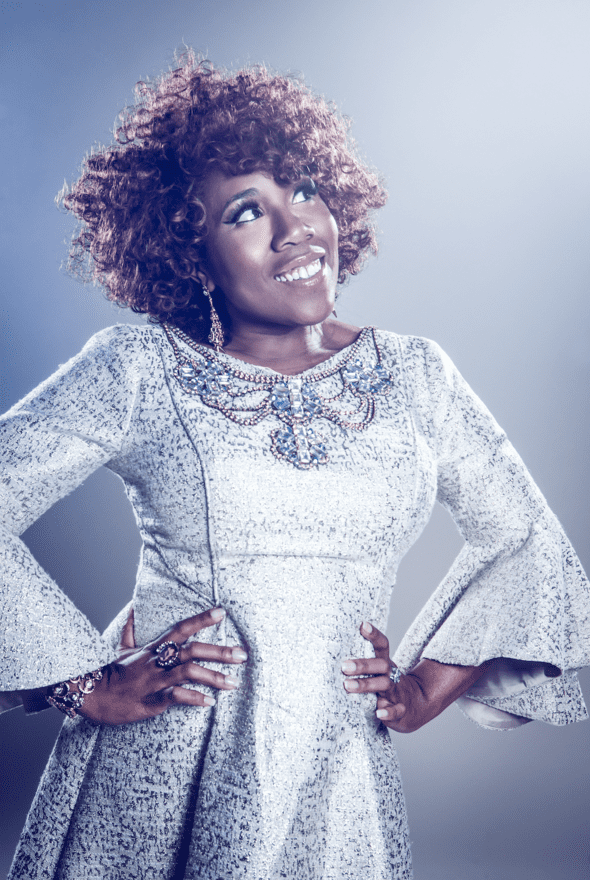 Melinda Doolittle will star as "Teen Angel"
*all photos courtesy of MA2LA
No stranger to the stage, Doolittle is a returning veteran of Studio Tenn after starring in Smokey Joe's Cafe, the nonstop avalanche of rock & roll, rhythm and blues, as well as the company's award-winning annual fundraising gala, One Night Only.
"Working with Studio Tenn is always a master class in theatre," Doolittle said. "I call it the Broadway of the South because everything is done in such excellence. I am always honored to be a part of anything Studio Tenn does."
Even more than a musical performer, Doolittle is also an accomplished author and television personality, penning her book Beyond Me: Finding Your Way to Life's Next Level and starring as the well-loved co-host of TV Line's Reality Check.
She is joined by fellow American Idol finalists Ace Young (Season 5) and Diana DeGarmo (Season 3), who star as Danny Zuko and Sandy Dumbrowski, and couldn't be more excited to be a part of the production
"Grease has always been one of my favorite musicals and this cast is amazing! I'd be first in line to see it even if I wasn't in it," Doolittle said. "The fact that I get a front row (well, backstage) seat to this brilliance every night is blowing my mind."
Under the direction of Studio Tenn Artistic Director Matt Logan, Doolittle will star in the cameo role which includes the ironically hilarious hit song, "Beauty School Dropout."
"I love doing shows that I'm 100% positive the audience will absolutely adore. I can't wait to see how Matt Logan does his magic and makes this the best production of Grease they've ever seen."
Today, Doolittle continues to thrill audiences everywhere, from the Rock and Roll Hall of Fame to The White House, and is currently headlining her own soulful show Great American Soul Book.
Grease takes the stage at the Jamison Theater in the Factory at Franklin May 10-27, with performances Thursday through Saturday at 7 p.m., and 2 p.m. performances on Saturday and Sunday. For tickets, visit studiotenn.com or call (615) 541-8200.