Spring Break & Summer Vacation
April means Spring Break for students. And it means Summer Vacation is lurking right around the corner. There are tons of fun things for kids to do in Williamson County. Use this guide to help you find out what's going on!

Spring Break
Williamson County Public Schools, closed Monday, April 6-Friday, April 10
SPRING BREAK CAMPS


Spring Break Art Camps at Franklin Rec. Complex. Classes are offered for ages 5 and older and meet Monday through Thursday, April 6th – 9th. To learn more, Click Here.
Spring Break Camps at Longview Rec. Center. They are offering several different camps during the week for kids of all ages. To learn more, Click Here.
Spring Break Road Trips for ages 6-12. There is a trip to the Nashville Zoo on Tuesday, April 7 and a Bowling outing on Thursday, April 9. For more details, Click Here.

Franklin Family YMCA Spring Break Camp
Hang out with us! For kids in Kindergarten through 12 years old. Monday-Thursday, April 6-9. Option to go for 1-4 days. 8 a.m.-4 p.m. (camp activities start at 9 a.m.) and after camp available 4-6 p.m. Kids will enjoy Games, Eco-Art, Crafts, "Green Thumb" projects, Kids Gym time, Healthy Cooking and more! Stop by the Welcome Center or visit ymcamidtn.org.
ENTERTAINMENT

Is bad weather keeping you inside over Spring Break? Then catch a matinee at a nearby movie theatre. Or rent some movies and hang out with the family at home.
Check out current movies playing in Franklin movie theatres OR rent movies from our list of new DVD releases

Live Theater
Have a cultural outing over spring break and catch a show at a local theater. Here are a few age-appropriate plays that will be shown during spring break:
Lilly's Purple Plastic Purse will be presented by The Nashville Children's Theatre March 10th, 2009 through April 9th, 2009. The show is appropriate for all ages. Tickets to individual shows will be $17, and $12 for ages 2-17. For more information, Click Here!
The Miracle Worker will be presented at The Boiler Room Theatre March 27, 2009 through April 19, 2009. Tickets are $15-$25. For more information visit: http://www.boilerroomtheatre.com/.
There are some great public libraries and parks around Franklin, TN and Williamson County. Explore some new ones over break or return to old favorites. It's an awesome free activity for kids of all ages! Click the images below to see locations and more.

Easter
Sunday, April 12, 2009
There's a lot going on for kids as Williamson County gets ready for Easter. Don't delay! Find out where all the eggs are hiding and the bunnies are hopping. Click Here!
Getting Ready for Summer
Williamson County Public Schools, last day for students (half-day) is Thursday, May 21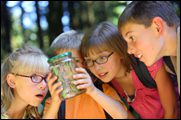 Summer Camps
Check out all the great camps in the 2009 Franklin Is Summer Camp Guide. There are a variety of camps featured for kids and teens. Williamson County Parks & Recreation
also offers some great summer camps, which you can find listed below.

Art & Music Camps

Cheekwood Summer Art Camps
With classes focusing on everything from painting and clay to photography and mixed media, campers will enjoy fun art and outdoor adventures at Cheekwood. Click Here!



The Jam Summer Music Camp
BGA and Kids on Stage present THE JAM camp for serious young musicians and singers ages 11 and up. http://www.bgajam.com/
Educational Camps
Battle Ground Academy Camps
BGA offers a variety of other educational, art and sports camps, Click Here for a list of all programs.
Camp Carnton
For history lovers, have a hands-on fun at Camp Carnton, experiencing what life was like during the Civil War for soldiers, slaves, and everyday people. www.carnton.org

Equestrian Camps
Spirit Horse Camp
Spirit Horse Day Camp offers lots of fun horse filled activities for summer campers! www.SpiritHorseStables.com
Overnight Camps
Barefoot Republic Camp
Go Barefoot this summer and experience the most unique multicultural Christ-centered camping platform in the world! www.barefootrepublic.org

Camp Idyllwild
Camp Idyllwild is a unique summer day camp to inspire children with a love for nature. www.campidyllwild.com
Deer Run Christian Camp
Deer Run Christian Camps offers tons of classic camp activities in a fun overnight camp setting, Camps.DeerRunRetreat.org.

Space Camp
The U.S. Space & Rocket Center® offers adventures that are out of this world! www.spacecamp.com

WCPR Camps
Art Camps
Summer Art Camps at Longview Rec. Center in Spring Hill. Check it out, Click Here!
Camp Will
Camp Will is a seven week day-camp for children, adolescents and young adults ages 6-23 with physical or developmental disabilities. Presented by the WCPR Therapeutics Division, this innovative camp offers exciting experiences and education through swimming, community outings, art, music, dance and recreation therapy. To learn more…

Williamson County Parks & Rec. Day Camps
WCPR Day Camps at various locations. Their classic camps for adventure, education, athletics, creativity and entertainment are offered Monday through Friday, from 7:30 a.m. to 5:30 p.m., June 1st  through July 17th (no camp on July 3rd), for youth ages 5 to 12. To learn more and register, To learn more…

Williamson County Parks & Rec. Sports Camps
The camps are offered to boys and girls ages 8 through 13 and are held in the months of June and July. Sports include table tennis, volleyball, running, tennis, soccer and basketball. Click Here!
Summer Sports

Get competitive! Find a swim team near you and start paddling! To learn about some of the local summer swim leagues, Click Here.