Senior living director of nursing honored for her lifelong commitment to caregiving
All-American Pest Control's Hometown Hero Award honors deserving Middle Tennessean
NASHVILLE, Tenn. (May 12, 2022)—All-American Pest Control selected Kenyatta Wade, director of nursing at Woodcrest at Blakeford Senior Life, as its 2022 Hometown Hero Award recipient.
The locally owned pest control company honored Wade with an award presentation in front of her colleagues and residents at Blakeford Senior Life. Wade was rewarded with a certificate for 10 years of free pest control—ant, spider, tick and termite protection, mosquito reduction and yard treatment services.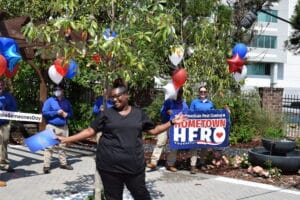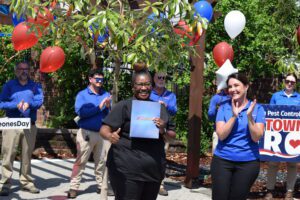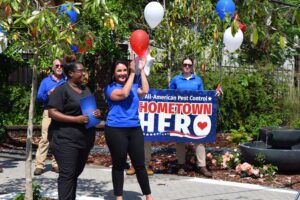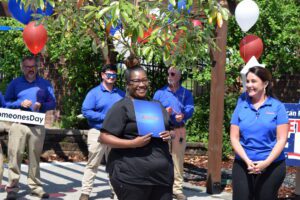 Wade was nominated for her passion for caregiving and local support by bolstering the physical and mental health of members of her community. She has 12 years of experience as a professional caregiver and currently serves as director of nursing at Woodcrest at Blakeford Senior Life, a Nashville 501-c nonprofit company and continuing care retirement community that provides long-term care, nursing facilities, independent living and assisted living.
"It means so much to us to celebrate Kenyatta as our 2022 Hometown Hero Award recipient in return for her remarkable commitment to her local community," said All-American Pest Control president Erin Richardson. "She fully aligns with our company's core values and represents the caregiver community so well. We're thankful for everything she does for her residents and team at Blakeford Senior Life!"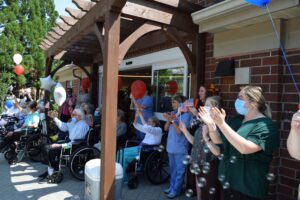 "Caregiving is my passion, and I love my Blakeford team and residents," Wade said. "To be recognized for my service to something so dear to my heart is an honor. I'm grateful to Erin and the All-American Pest Control team for this award and what it stands for. Not to mention I am ecstatic to know my home will be protected from pests for the next 10 years!"
All-American Pest Control accepted nominations for anyone residing in the following counties: Davidson, Williamson, Maury, Dickson, Rutherford, Wilson, Montgomery and Sumner.
###
About All-American Pest Control:
Locally owned and operated, All-American Pest Control has served Middle Tennessee families since 1961. Backed by nearly 60 years of pest control experience, their goal is to help you protect your family, home and business with innovative, sensible, reliable pest control services. Learn more at www.allamericanpestcontrol.com.