NASHVILLE SYMPHONY FASHION SHOW ANNOUNCES BRANDON MAXWELL AS FEATURED DESIGNER FOR 2023 FUNDRAISING EVENTS
Annual kickoff event to shop the collection takes place Oct. 4 at Gus Mayer
NASHVILLE, Tenn. (September 27, 2022) – The Symphony Fashion Show, a fundraising event for the Nashville Symphony, has announced Brandon Maxwell as the 2023 designer. The Brandon Maxwell Spring 2023 collection, most recently shown at New York Fashion Week in September, had no shortage of modern sophistication with beautiful Jacquard fabrics, sequins and pastels.
"We are honored to welcome Brandon Maxwell as the featured designer for the 2023 Symphony Fashion Show," said Alan D. Valentine, president & CEO of Nashville Symphony. "The Symphony Fashion Show provides tremendous support for our education and community engagement programs, and featuring Brandon Maxwell this year continues our long tradition of presenting the work of leading fashion designers at the Symphony Fashion Show."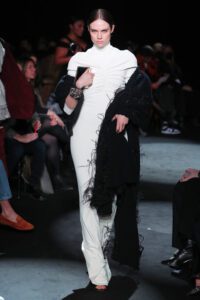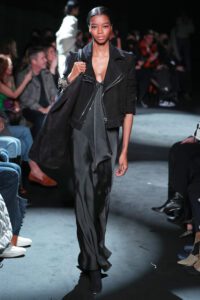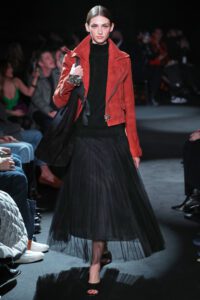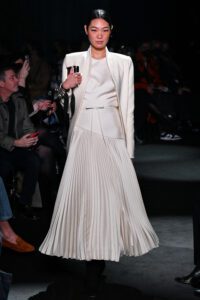 The Symphony Fashion Show started in 2006 to raise awareness and funds in support of the world-renowned Nashville Symphony. This year's event chairs are Mary Morgan Ketchel and Lisa Manning. Sandra Lipman has been involved with the fashion show for 18 years and serves as executive chair.
"Lisa and I are thrilled to work with Brandon and his team to bring this key fundraiser to life in new and unexpected ways," says Mary Morgan Ketchel, co-chair of the 2023 Nashville Symphony Fashion Show. "Nashville's fashion scene continues to evolve and there's never been a better time to welcome such an innovative designer to this signature event."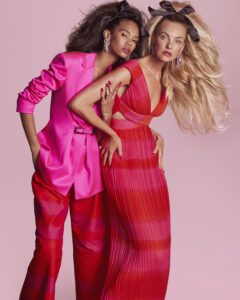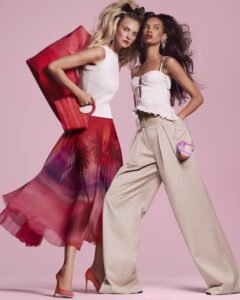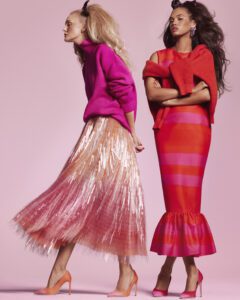 Brandon Maxwell launched the luxury women's ready-to-wear label in 2015 to create timeless garments that make women feel beautiful, sophisticated and powerful. Prior to launching his brand, the Texas native studied photography at St. Edward's University and eventually established a styling career acting as fashion director to Lady Gaga and working on a variety of fashion campaigns and editorials. His designs have since been worn by Gwyneth Paltrow, Oprah and Michelle Obama.
"We have long been admirers of Brandon's work at Gus Mayer and it's a privilege to have his participation in this fundraising event that makes such an impact on our music and arts community," said Janice Elliott Morgan, designer buyer at Gus Mayer. "The Spring 2023 collection is a gorgeous mix of dresses, pants, blazers and shoes in fresh colors and attention-grabbing patterns. I know the Nashville community will be excited to shop the line at our kickoff event next week and by special order leading up to the fashion show."
The Symphony Fashion Show, presented by FirstBank, Nissan and Gus Mayer, will launch with an event at Gus Mayer to view the collection on Oct. 4. For more information, visit nashvillesymphony.org/sfs. The main event at the Schermerhorn Symphony Center will be Tuesday, April 25, 2023. More details, including the event's planner, performer and emcee, will be announced at a later date.
About Nashville Symphony
The GRAMMY® Award-winning Nashville Symphony has earned an international reputation for its innovative programming and its commitment to performing, recording, and commissioning works by America's leading composers. With more than 140 performances annually, the orchestra offers a broad range of classical, pops and jazz, and children's concerts, along with an extensive selection of education and community engagement programs. The Nashville Symphony has released 40 internationally distributed recordings on Naxos, which have received 27 GRAMMY® nominations and 14 GRAMMY® Awards, making it one of the most active recording orchestras in the country. The orchestra has also released recordings on Decca, Deutsche Grammophon and New West Records.
In addition to support from Metro Arts and Tennessee Arts Commission, Nashville Symphony is being supported, in whole or in part, by federal award number SLFRP5534 awarded to the State of Tennessee by the U.S. Department of the Treasury. Nashville Symphony is also supported in part by an American Rescue Plan Act grant from the National Endowment for the Arts to support general operating expenses in response to the COVID-19 pandemic.
About Brandon Maxwell
Brandon Maxwell launched his luxury women's ready-to-wear label with a focus on craftsmanship and tailoring, in New York City in 2015. Brandon began his fashion journey as a child playing under the racks of his grandmother's clothing store in Longview, Texas. This experience laid the foundation for a career in photography and fashion styling; eventually leading Brandon to his eponymous brand best known for red- carpet gowns and award-winning runway creations. Dressing everyone from Oscar-nominated actresses to heads of state, Brandon Maxwell believes that everyone should have access to smart, well-made clothing that makes them feel their best. In addition to his role as Creative Director of Brandon Maxwell, Brandon is also a television personality, most recently serving as a judge on BravoTV's Project Runway. For more information, visitBrandonMaxwellOnline.com.
###