MAIN STREET BOUTIQUE PHILANTHROPY TO MOVE LOCATIONS
The shop that mixes fashion and compassion will have a new home at 413 Main Street
FRANKLIN, TN. – Philanthropy Fashion, a cause-driven retailer specializing in clothing and accessories, has announced the opening of its new expanded flagship location at 413 Main St. in Franklin, set to begin renovations mid-March with a grand opening slated for June 1.
Philanthropy is currently located at 432 Main St. and will move from a 2,771-square-foot space to a 4,900-square-foot space in order to expand their mission and vision. The locally owned business carries clothing, accessories, home décor and lighting with a minimum of 10 percent of every sale in store and 100 percent of all proceeds from their web store donated to the many charities they support. In September of 2017, the business expanded its reach by opening a home store at 1200 Columbia Ave and plans to launch a second location of their Philanthropy Home store in their current location at 432 Main Street in June.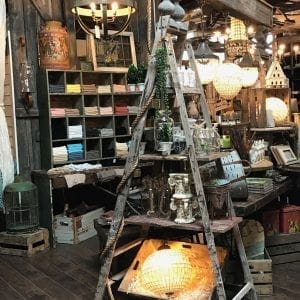 "We are thrilled to open a larger store front in Downtown Franklin at a time that also marks our 11-year anniversary as a company," said Christina Martin, CEO and founder of Philanthropy. "As a business owner, it's never been a question of if we can afford to give but an unwavering commitment to walk out the generous expression of God's heart in every community we get to be a part of. We are proud to expand our mission in Downtown Franklin."
Since opening in 2007, the Philanthropy Company has donated over $942,557 to local and global causes. In the past year, the company has worked with numerous non-profit causes and organizations, including the Tennessee Alliance for Kids, Hurricane Harvey Relief Efforts, Hands and Feet Project and Lambscroft Ministries.
Guests can expect the same great taste in clothing and accessories as its original flagship store, in addition to space(s) that evoke the senses and spurs creativity around every corner. For more information about Philanthropy Fashion, the organizations that they support and the new location, visit www.philanthropyfashion.com.
ABOUT PHILANTHROPY FASHION
Philanthropy opened in June of 2007 with the belief that a business built around charitable works and grounded in Christ could make a difference in the world. By carrying a variety of fashion forward clothes and accessories that are perfect for the modern woman, the company strives to keep customers consciously and compassionately stylish.