THE JONES COMPANY TO PARTNER WITH INFLUENCER JENNIFER DAVENPORT
Business-owner and YouTube influencer to decorate The Crest at Ladd Park model home
NASHVILLE, Tenn. – The Jones Company, a Nashville-based home builder, will partner with influencer Jennifer Davenport to design the interior of their newest model home at The Crest at Ladd Park in Franklin, TN.
"We are so excited to partner with Jennifer Davenport on this project," said Jen Lucy, The Jones Company of Tennessee Director of Sales. "As a local business owner and designer, her style is top-notch and we are eager to see the finished project."
Davenport and her husband Scott own JD's All About Home, a home décor store located in Murfreesboro, Tenn. In 2006, Davenport created her own interior design business JD Designs and later opened the store in 2016.
"For the model, I will be working with a more mature and classic style that feels like home," said Davenport. "If you walk in feeling like you just got a hug, I have done my job."
Davenport runs the popular YouTube channel Jennifer Decorates. With nearly 30,000 subscribers, more than 340,000 Facebook page likes and up to half a million views on her most popular YouTube videos, Davenport is a key influencer in the home and holiday décor space.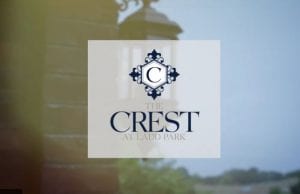 The Crest at Ladd Park is located in Franklin near Enderly Pointe, an existing Jones Company development. A total of 80 all-brick homes range from 2,719 to 4,289 square feet and start in the upper $500s. All homes offer large baths and open floor plans from The Jones Company's stately Manor Collection, currently featured in College Grove in The Jones Company's Falls Grove community, as well as Brooksbank Estates in Nolensville. The Crest at Ladd Park is conveniently located near Historic Franklin, Cool Springs Galleria and more. Land development for The Crest at Ladd Park began in 2017, and pre-sales began this fall.
The model home at The Crest at Ladd Park is scheduled to open in December. Floor plans, photos and options to personalize your new home can be found online at www.livejones.com. To be included on the VIP list for updates, visit www.jonesgroundbreaking.com.
About The Jones Company
The Jones Company, a Nashville home builder, is celebrating 90 years of building homes and communities in 2017. The Jones Company was founded by John E. Jones of St. Louis in 1927. The three-generation family owned and operated company offers a variety of home collections in all price ranges to meet diverse lifestyle needs. Known in the homebuilding industry as "the value leader," the company's in-house architectural department strives to find new ways to provide the best value to buyers. It is for this reason that many customers purchase two, three and even four Jones homes throughout their lifetime. In demonstrating this mission, every Jones home is backed by a one-year warranty on workmanship and materials and a 10-year guarantee on major structural components. The company is proud to have a history of community involvement, including a decade of projects with Habitat for Humanity.