Looking for things to do, events in Franklin, Brentwood or Williamson County.  Maybe fun things for the family, kid events, date night or activities near you.  Check out our calendar of events below.

The Birds St Patty's Day Party w/Tophouse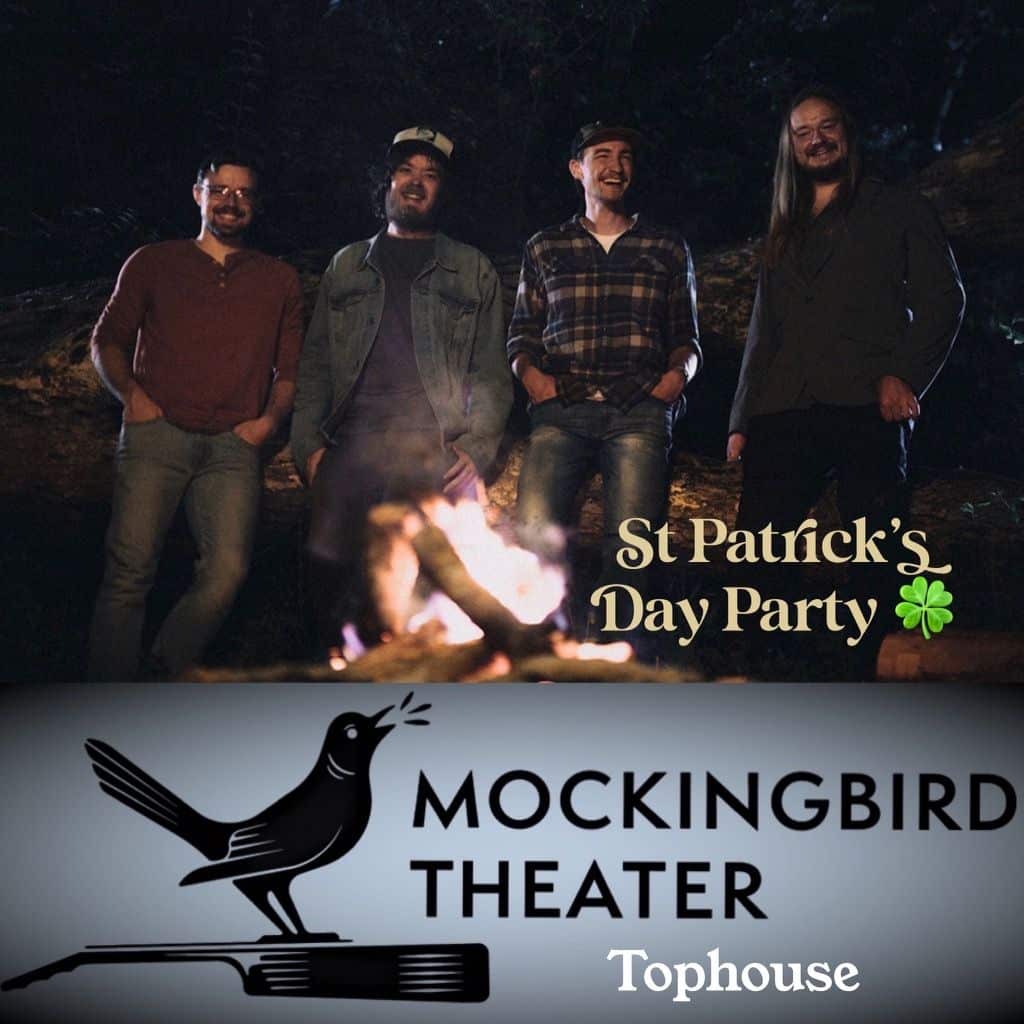 The Birds St Patty's Day Party w/Tophouse – Mockingbird Theater
A lot of people ask … what genre is Tophouse?  Give them a listen on Spotify where they have over 50,000 subscribers or check out their popular Instagram where they boast over 110,000 followers to decide.   If you like The Avett Brothers, Mumford & Sons, The Pogues and just good music in general, you're going to love Tophouse. Hailing from Montana, these guys moved to Nashville and have settled in as one of the hottest up and coming acts in the area. Join the Mockingbird Theater for a fun St Patrick's Day Party in downtown Franklin and catch these guys before they break out to Number One!
Related Events