DARRELL WALTRIP SUBARU SHARES THE LOVE OF ANIMALS
Dealership to make Donation for Every Vehicle Sold or Leased
Friends of Williamson County Animal Center (FOWCAC) has again been selected as a "hometown charity" to receive support as part Darrell Waltrip Subaru's annual Share the Love Event. Customers who purchase or lease a new vehicle through January 3 can choose FOWCAC to receive a donation of up to $275.
Darrell Waltrip Subaru has a long-standing history of collaborating with FOWCAC to promote and support quality of life for all animals in Williamson County. Not only has this partnership helped pets find forever homes, it has provided care for animals with special needs, contributed to the creation of programs that reduce stray cat populations, and enhanced animal enrichment activities at the animal center.
Call Darrell Waltrip Subaru, (615) 791-1101 or WCAC, (615) 790-5590 for more details.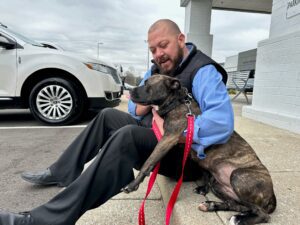 "Life is better for the animals and people living in Williamson County because of the support we receive from Darrell Waltrip Subaru.", according to Ondrea Johnson, Director of Williamson County Animal Center. "Their generosity greatly contributes to the programs and services we offer that make us a leader in animal care."
Darrell Waltrip Automotive (DWA) is a premier Buick, GMC, Honda, & Subaru dealership near Nashville in Franklin, TN. Specializing in Buick, GMC, Honda, Subaru & Used Car Sales, Finance, Service, and Parts, DWA provides high quality service to its customers. Located at 1430 Murfreesboro Road in Franklin TN, DWA extends its service to nearby areas throughout Middle Tennessee.
WCAC is open to the public Monday through Friday, 10:00 a.m. until 6:00 p.m.; Saturday 11:00 a.m. until 3:00 p.m.; and closed Sundays. Hours may vary due to holidays. The center is located at 1006 Grigsby Hayes Court in Franklin.