Looking for things to do, events in Franklin, Brentwood or Williamson County.  Maybe fun things for the family, kid events, date night or activities near you.  Check out our calendar of events below.


Night of Hope Tour
December 8, 2019 @ 7:30 pm

-

December 9, 2019 @ 7:00 pm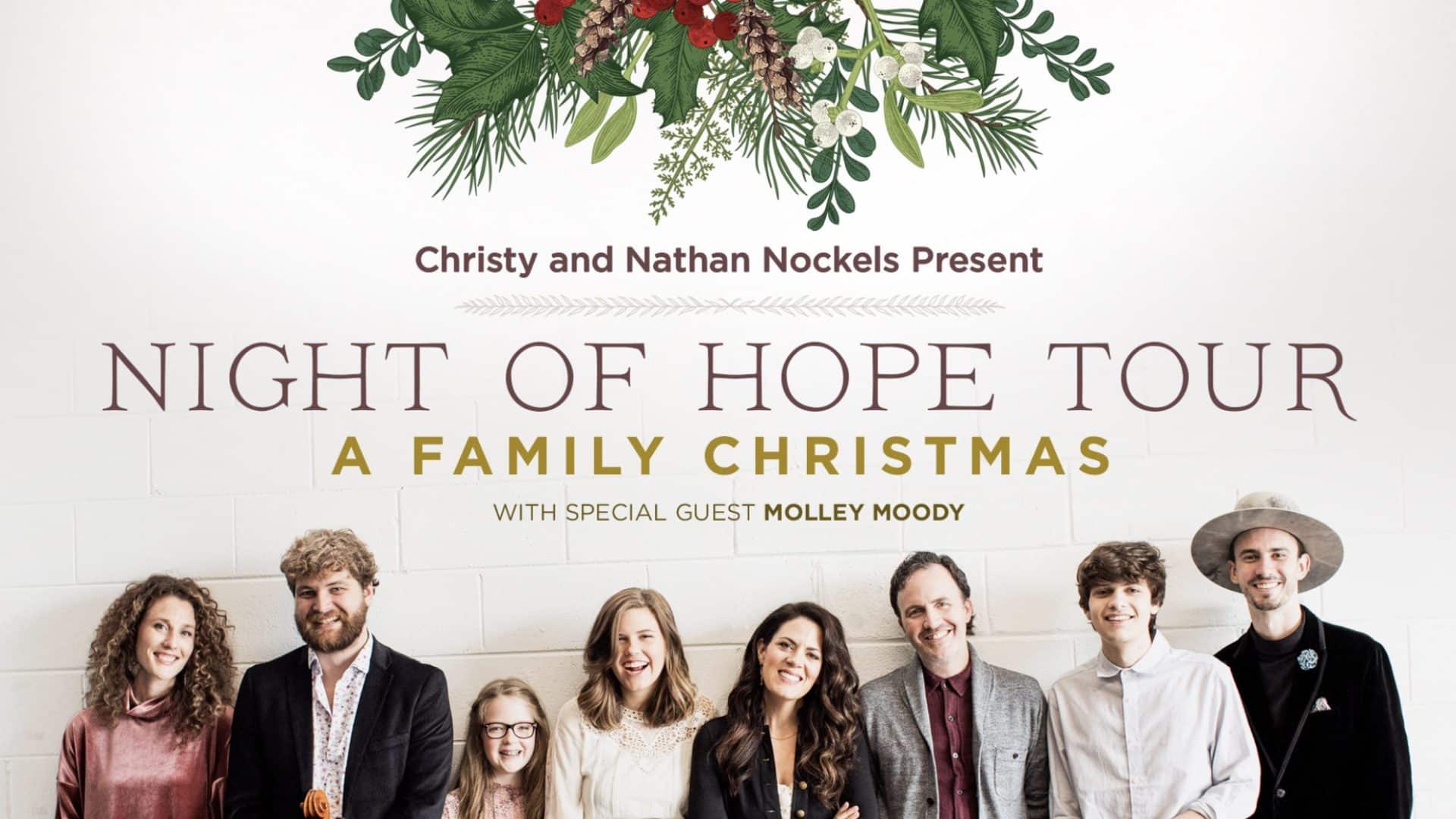 Christy and Nathan Nockels Present – Night of Hope: A Family Christmas
Description
I am excited to set sail on the third year of Night of Hope Tour. With my family in tow it will for sure be a night to remember. Christmas is such an amazing time to come together and remember the hope we have in Jesus, and to rediscover the hope He has given us to offer the world. We hope you'll join us for these nights of awe and wonder as we worship Him together as a family. From my family to yours – we can't wait to see you there!
– Christy
Christy is a Wife, Mother, singer, poet, and songwriter! She began singing and writing music in the church from a young age, as the daughter of a pastor in Oklahoma. She met Nathan in 1993, at the Christian Artists Seminar in Estes Park, Colorado, and they married in 1995. An invitation from Louie Giglio came later to join the first ever Passion Conference in Austin, Texas, which flourished into a fruitful fifteen years of writing and leading worship for the Passion movement. Christy's devotion to creating earnest and honest songs prepared her to be an integral author and voice in worship songs like "Healing Is In Your Hands," "Waiting Here For You," "Let It Be Jesus," and "Lord, I Need You." She recently launched a podcast entitled "The Glorious in the Mundane," which is intentionally focused on helping women in all places in life, finding the wonder and awe of God in the moments of the here and now. Her latest record "Be Held: Lullabies for the Beloved" is a beautifully crafted collection of lullabies intended for all ages to explore our identity as "Beloved."
Christy & Nathan live in Franklin, Tennessee with their three beautiful children: Noah, Elliana, and Annie Rose. When they're not focused on parenting, producing, and writing, they love to spend time making their house, affectionately called Keeper's Branch, a home. Whether it be a season of growth, pruning, or rest, God has been faithful to carry Christy and Nathan and give them songs and prayers for the sharing.
Presented by Christy and Nathan Nockels
Related Events